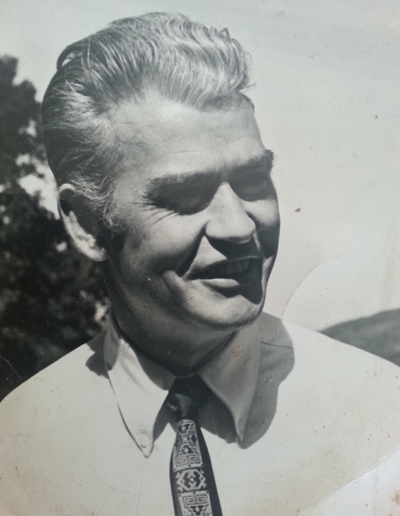 One short exercise in my leadership workshops is to ask people to think about the best leader they've ever worked with or for, and what qualities made that person special. Each time I run the exercise, I get to think about my father, Thomas A. Fitzsimons, who passed away in January 2011.
In the early 1960s the American tennis coach Stan Singer was looking for a manager when he brought his summer camp to Gormanston, the boarding school near Dublin where my father taught high school. Since Dad was looking for a summer job to help makes end meet, he jumped at the chance to manage the school together with my mother, although neither knew what was involved. This illustrated his belief that whatever challenge didn't defy the laws of nature would yield to persistence and ingenuity.
After a couple of years with Stan, my parents set up their own summer school, The Irish International Camp. Dad's approach was to reframe seemingly insurmountable challenges as "good problems to have", like the time one agent from Barcelona phoned at the last minute to say she'd be sending a group of 22 for four weeks, starting Sunday! This meant he had three days to find five extra staff while taking care of the usual hectic pace of starting up the camp. And find them he did.
Through all his work as a teacher and summer camp director shone his commitment to developing young people and helping them on their way and the importance of serving others. Dad believed in finding ways to live and work together. As many of the boys in Gormanston liked to remind me during my years there, his catch-phrase was "good relationships at all times".
I never experienced him in the classroom, however in the study hall, once every three weeks in 1977 I could experience the respect and affection that the 150 fifteen and sixteen year-olds displayed toward him. Some teachers needed up to ten minutes to calm down the boisterous boys for an evening's homework and study – Dad just needed to enter the hall and an expectant hush descended immediately. Fond memories I enjoy even today. The Camp, in which many Gormanstonians worked, was where he could explore how people from different countries would live, work and play together in peace. An important counterpoint to the unfortunate developments in Northern Ireland at that time.
Dad's commitment to service in leadership led to two key elements in his approach to business: Customer Focus and Flat-Rate – and that back in the early 1970s! He wanted the kids to have a great time in the summer school and so he focused on how to deliver that.
I started working in the Camp when I was 12. I remember once on a warm and sunny day a group of Italian teenagers came to me and asked to go swimming. I replied that the pool was not on today's schedule. Dad stepped in and told me to open the pool. Afterwards, he explained that schedules have to adapt to the needs of the kids, not vice versa. The Camp was unusual at that time: there was one fee that covered every service (except horse-riding, which was very much a minority and expensive taste). All other summer schools had a basic fee and lots of supplementary fees. His rationale was, the parents want to be able to plan and budget and nobody wants to have to explain to a child or teenager that their parents will not pay for something on vacation, so they can't enjoy what their new-found friends are currently enjoying.
His last years were marked by a series of illnesses, all of which he bore with his trademark humour and dignity. Early in his struggle with cancer, it looked like he would be stuck in the hospital during my wedding. When I asked my sister about the odds of his making it, she told me that he'd just said to her with a twinkle in his eye, "I need to get out of here to buy new shoes for the wedding." He made the plane. A couple of years later, just a week before he finally passed away, he insisted to the nurses that he greet my visit with a freshly ironed shirt – sartorial to the last. Even in his moment of passing he maintained his dignity, slipping away before the medical team could administer heavy dosages of painkillers.
And his final act of service and development was to donate his body to the medical school in Trinity College, where he had taken his Dip.Ed. and where I and my brother were educated. Today, after almost three and a half years at the university, his body is being returned to his family for cremation. After more than a lifetime of service, he can enjoy his well-earned eternal rest.
The most important leadership quality he taught me over the years we had together was service to others. I never heard him explicitly talk about leadership or being a leader. He simply led. However, by living and working with him I forged the definition of leadership I now propagate in my work:
Leadership is the art of maintaining a dynamic balance between influencing others, by word and deed, to reach common goals and ensuring their development and well-being.