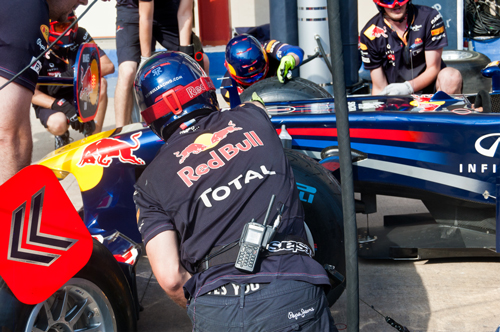 In my experience, most researchers are looking for a more productive environment that is conducive to performing great work. In most cases, the current structure and dynamics of research groups does not help them to meet this aspiration. In an earlier article I discussed how Nowak and Highfield's book Supercooperators provides food for thought by identifying five mechanisms that can lead to improved levels of cooperation in your team.
If you recognize any of these typical warning signs, you could benefit from applying some of the supercooperator mechanisms in your team:
Team members engage in behaviours to sabotage or slow each other down

. Some examples include: interfering with each other's experiments, hiding data, equipment or materials from each other, withholding ideas in team meetings.

Team members "land grab"

: When projects begin to overlap, one team member tries to enforce their exclusive right to the overlapping area. In some cases, they try to annexe the other person's project entirely.

You are the first person your staff ask for information or other assistance

. They are reluctant to ask each other.

You spend inordinate amounts of your time refereeing disputes between your people

– or you change your working patterns to avoid having to deal with these disputes.
Low levels of cooperation can lead to behaviours that both slow down the pace of research and lead to you spending a lot of time sorting out problems that would exist if people cooperated with each other  more. Here are five ways that you as a leader can improve the quality and quantity of your research output by increasing levels of cooperation in your team:
Screen at interview

. You can think about the sorts of behaviours and qualities you want in team members and then ask candidates about them during the interview. The Critical Incident Technique provides a reliable framework for this and allows you to dig a bit deeper than usual during the interview.

Encourage "supporting" or cooperative behavioural norms in your team

. For example, people take time to answer each other's questions, share knowledge or train each other in skills. You can model this behavior yourself by asking your staff  questions as well as answering their questions.

Build clusters of collaboration

. It's a good strategy to ensure that you have clusters of related projects in your portfolio. And that you meet with the people involved in each cluster as a sub-team to discuss progress together.

Foster group meetings or coffee breaks where people can share ideas to help colleagues

. When I started in research, this seemed to be natural behavior. Often people just chatted about whatever interested them. Any time someone was stuck in their research, the conversation turned into a brainstorming about how to crack the problem that was defeating them. Within minutes, the person had a page filled with scribbled ideas – enough to keep them going, and usually enough to solve the problem.

Develop a culture of giving feedback to each other in the team

. The more people know about each other professionally, the more they can call on each other's strengths, skills and experience when needed. When done well, this really boosts the quality and output from your team. Here's an article of mine that can help you to get started.
In an earlier article, I discussed the five evolutionary mechanisms of cooperation, derived from variants of the Prisoner's Dilemma. In this article, I have shared five ways that you can build on these to improve your team's research output.
I would love to hear from you if you try out any of these ideas with your team, or would like to share other approaches you use to cultivate cooperation in your team.
Photo: freshwater2006 via photopin cc